Note before reading on. Due to personal reasons, the calibre I chose for this rifle is 6.5, but this should be up to the individual and their requirements. Whatever calibre is chosen, and barrel twist, it must be able to shoot 600yards.
What is a High Power Rifle? <![if !vml]>
<![endif]>
The question is probably better to be asked as, what is High Power, but this opens a can of worms between a rifle spec, and a course of fire. So lets stick to the topic of rifles.
A High Power Rifle is either a service rifle or a match rifle. Then, either of these rifles are fitted with iron sights (peep, iris, post, vee, etc), or optical sightes (scope).
High Power Rifle is dominated by iron sight rifles, because of the evolution of HPR from Service Rifle (SR).
What rifle are we talking about in this project?
With myself being a long time Service Rifle shooter, the SR category with iron sights, (Spec 1), I had well and truly covered this rifle specification and felt it was time to move onto another competitive category. I already have many good rifles, some of military origin, others of strict target nature but not really suitable to shooting iron sights across the course..
Spec 5, optical rifle, has been taken care of with an Accuracy International / Remington 700 rifle combo with a detachable magazine, fitted with a "custom shop" Leupold Scope.
There was a definite need for me to build a HP match rifle with iron sights to fit into Spec 3. But what did I want, and how much did I want to spend and re-tool to participate?
The first area to address was rifle load-reload procedure, because, these days, almost every rifle comes in a magnitude of calibres etc, and all these types of things just come down to shooter preference. Either I wanted to reload using stripper clips, or via detachable magazines (one round at a time was definitely out of the question, as the rapid fire strings just don't allow for it).
After a painful amount of research, and many other tests, purchases, investigations, and the ventures of close friends with similar needs and ambitions, the Tikka T3 rose above all other rifles on the market as a starting block for the build.
<![if !vml]>

<![endif]>
Tikka T3, Varmint S/S
This rifle comes with a very comfortable stock, strong solid action with an ejection port (as opposed to the top of the whole action being cut away), and best of all, a detachable magazine. This magazine is very easy to use – release button at front, rear feed, etc..it's all there.
The Tikka T3 comes in many different versions. All are fine, but be sure to check it is the 5 round magazine you are getting, not the 3 or 4 round mags. Other than this issue, and making sure the barrel twist rate suits your needs, almost any version of the T3 is a good start.
I took the T3 Stainless Varmint. I like the S/S rifle as it will be spending a lot of time outside, in competition, with little time to keep giving it the wipe-over. Another reason for the Varmint is the heavy profile barrel that allows for turning the muzzle end down to 0.75" to fit a barrel sight block.
How do we make this factory rifle a match rifle?
Building a match rifle can become, very quickly, a bottomless pit for money. You need to decide when you will draw the line on spending, and start learning to shoot what you have built.
In this case, with a very comfortable stock, and very nice trigger, there isn't much to do with the rifle itself. It's really a matter of bolting on the bits and pieces you need, or want, and getting on with business.
What was done to the rifle?
IRON SIGHTS:
Barrel End: The end of the barrel has been turned down to dia 0.75" to allow a front sight block with Ansultz dove tail to be fitted.
<![if !vml]>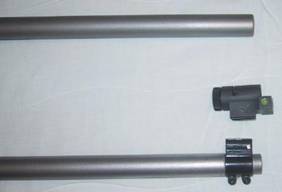 <![endif]>
Front Sight: Is an off the shelf, and very basic, simple but effective, Tomkins front sight tunnel with spirit level. This comes with a number of various sight inserts that offers the shooter a choice of various iris types and sizes, or post.
<![if !vml]>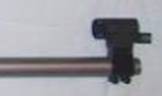 <![endif]>
Rear Bases: Weaver style bases were attached to the rear of the receiver to conveniently, and reliably, allow the swapping from scope to iron sights in a matter of seconds.

<![if !vml]>

<![endif]>
Rear Sight: Made up of:
- Centra rear sight block. This has 1/4MOA adjustments, and has both the windage and elevation knobs configured to turn the same direction as a scope.
- Gehman rear iris. Adjustable from 1mm to 3.5mm.
- Sight sun shade.
<![if !vml]>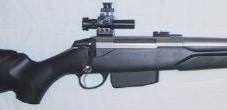 <![endif]> <![if !vml]>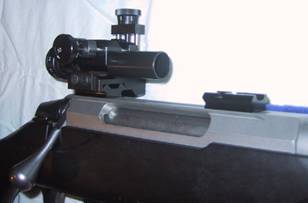 <![endif]>
OPTICAL SIGHTS:
Rings: Leupold quick connect type. These are fantastic as they are not only very wide to grip the scope over a large bearing surface, but also have quick release lever handles to undo the locking screws (saves carrying tools).
Scope: Leupold 6.5-20 power with the much needed target knobs.
Cant Level: Scope ring spirit/bubble level. This is for when shooting sitting, on the cant, that the shooter can re-produce the same angle of cant from shot to shot. This level device is ignored when shooting standing or prone.
<![if !vml]>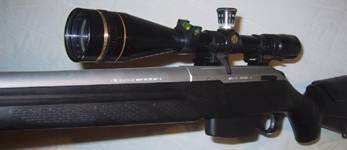 <![endif]>
<![if !vml]>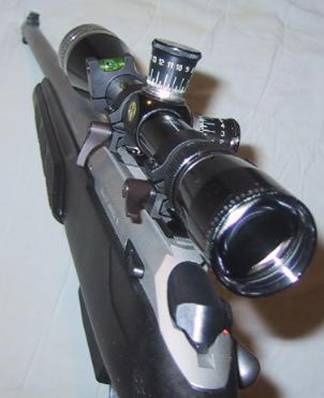 <![endif]> <![if !vml]>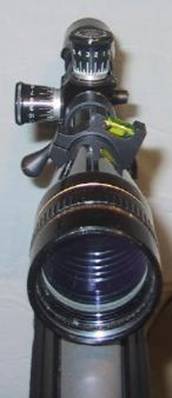 <![endif]>
Cost Table:
Iron Sights Option.
| | | | |
| --- | --- | --- | --- |
| Item | Qty | Price A$ | Notes |
| Rifle | 1 | $1250 | Tikka T3 Stainless Steel Varmint |
| Magazines | 1 | $120 | 2 mags required for the rapid fire strings |
| Sling | 1 | $80 | Bespoke Leather Whelen type |
| Front sight base | 1 | $40 | Ansultz dove tail dia 0.75" band |
| Front sight | 1 | $80 | Thomkins with insert type rings |
| Rear bases | 1 pair | $15 | Weaver 2 piece |
| Rear sight | 1 | $450 | Weaver base with 1/4MOA clicks |
| Rear iris | 1 | $190 | Gehmann Iris, Adjustable 1mm to 3.5mm |
| Rear sight shade | 1 | $10 | Plastic screw in |
| | Total | $2235 | |
Adding Scope Option:
| | | | |
| --- | --- | --- | --- |
| Scope | 1 | $1000 | Leupold 6.5-20x50 VX-III with target knobs. |
| Rings | 1 pair | $120 | Leupold Weaver Base, quick connect |
| | Total | $1120 | Extra |
Complete rifle offering both iron and optical sights $3355
* * * End of Document * * *
List of pictures....
<![if !vml]>

<![endif]>
<![if !vml]>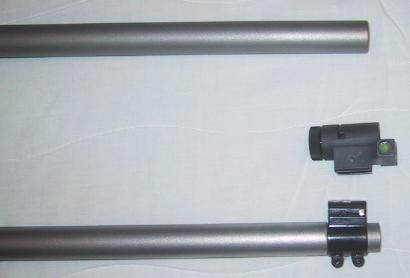 <![endif]>
<![if !vml]>

<![endif]>
<![if !vml]>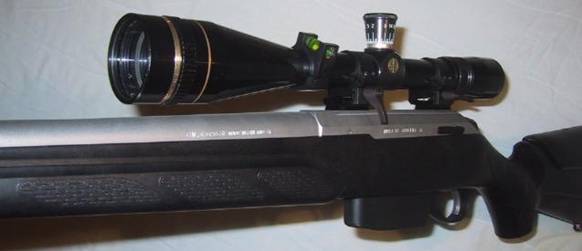 <![endif]>
<![if !vml]>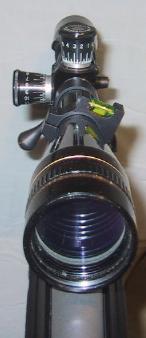 <![endif]> <![if !vml]>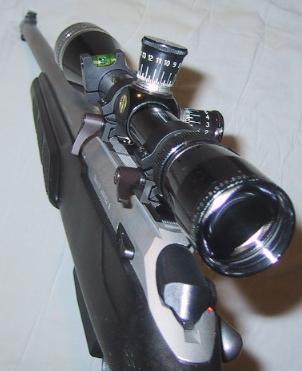 <![endif]>
<![if !vml]>

<![endif]>
<![if !vml]>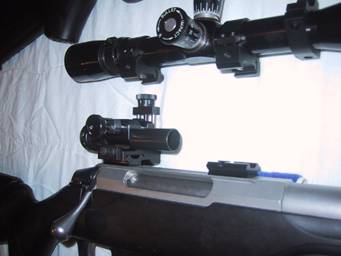 <![endif]>